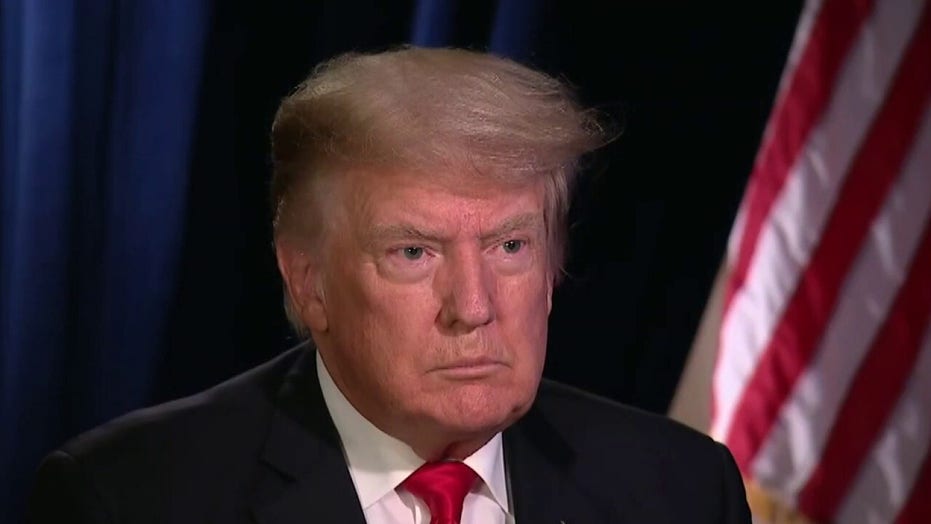 Former President Trump on what's needed to curb crime
Former President Trump speaks with 'Fox & Friends' Enterprise Reporter Lawrence Jones at CPAC in Dallas.
Former President Trump sat down with "Fox & Friends" enterprise reporter Lawrence Jones at CPAC in Dallas, arguing that in order to curb crime, "you have to give police back their authority."
During a wide-ranging interview that is available now on Fox Nation, Trump pointed out that violent crime is currently soaring in "Democrat states," including Illinois and New York, specifically in cities like Chicago and New York City.
Trump noted that Chicago is "very bad" and pointed out that the city experienced a deadly July 4th weekend, which, according to the Chicago Sun Times, was "the deadliest and most violent weekend" in the city so far this year with more than 100 people shot and at least 19 killed.
So far in Chicago in 2021, at least 1587 people have been shot— an 11% increase compared to 2020 and a 58% increase compared to 2019, according to the Chicago Police Department's crime statistics for the week ending July 4.
Trump also noted that crime in New York is "through the roof" because there is "no more cash bail" and "all they do is go after Republicans."
Under previous New York law, prosecutors would determine whether to make a bail recommendation or agree to have the defendant released on their own recognizance. The case judge would then make a determination. Defense attorneys would typically make arguments that bail would be inappropriate, or should be set at a low amount, which judges would take into consideration.
To watch Trump's full interview with Jones and for complete CPAC 2021 coverage go to Fox Nation and sign up today.
Fox Nation programs are viewable on-demand and from your mobile device app, but only for Fox Nation subscribers. Go to Fox Nation to start a free 30-day trial with the code CPAC and watch the extensive library from your favorite Fox News personalities.
Fox News' Victoria Balara, Ronn Blitzer and Peter Aitken contributed to this report.
Source: Read Full Article