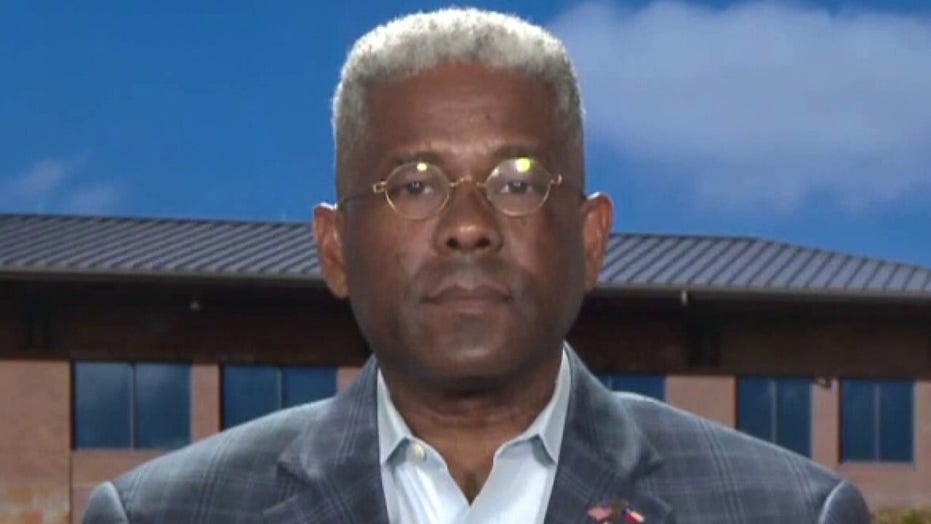 Lt. Col. West: Too many running around feeling offended or victimized
Trump defends Founding Fathers and principles in July 4th speeches; former Florida congressman Lt. Col. Allen West weighs in.
Retired Lt. Col. Allen West, a former Florida Republican congressman, slammed left-wing protesters for their latest public vandalism in which a Rochester, N.Y. statue of African-American abolitionist Frederick Douglass was broken from its pedestal and dragged toward the cusp of a gorge.
The statue of Douglass was dismantled and taken on Sunday from Maplewood Park, a site along the Underground Railroad where Douglass and Harriet Tubman helped shuttle slaves to freedom. President Trump condemned the vandalism on Monday, saying in a tweet: "This shows that these anarchists have no bounds!"
"My dad fought for this great nation at a time when it did not provide him with the rights and privileges as it did for others. He fought against [German] National Socialism and Italian fascism… I think that's what we should be talking about, the things that make us unique, and the quality of what makes us unique and not this cancel culture who's going out and destroying the statue of Frederick Douglass."
West told host Bill Hemmer the "mob" will never be satisfied nor reach a point where they stop the public acts of defiance. He compared the protesters to the children who "throw a tantrum" in the grocery store that they didn't have a product they wanted — then complain more once they get the product because they haven't gotten enough of it.
"It never ends because you cannot appease the mob. You can't compromise with them and you can't come to any rational solution," he said.
Fox News' Stephanie Pagones contributed to this report.
Source: Read Full Article