The National Stock Exchange (NSE) has withdrawn its decision to change the expiry day for Bank Nifty derivatives contracts from Thursday to Friday.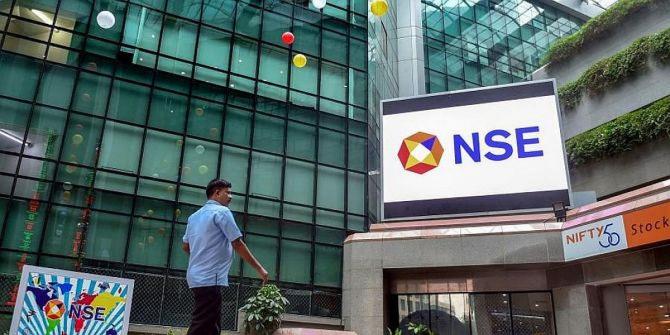 The move follows a "request" from the BSE, which settles its Sensex and Bankex derivatives contracts on Friday.
The proposed change in Bank Nifty settlement was scheduled to be effective from July 6 with the first weekly expiry on July 14.
"Considering the need for balanced market development and avoidance of concentration risk in the market, BSE has requested NSE to consider shifting of the Bank Nifty expiry to any day other than Friday.
"This will help in growing these complementing Sensex/Bankex derivatives and thus de-risk the market," the exchanges said in the joint statement.
BSE said it had obtained market feedback that coinciding expiry with Nifty Bank derivatives can potentially impact the growth of their derivatives segments.
Shares of BSE had ended on a soft note after NSE's June 6 circular notifying the change in settlement day.
Bank Nifty is the second-most traded derivatives index after the benchmark Nifty50 index.
Until recently, NSE enjoyed a virtual monopoly in the derivatives segment.
BSE, under its new managing director and chief executive officer Sundararaman Ramamurthy, is taking a fresh shot at cracking the derivatives segment.
In an earlier interview with Business Standard on the relaunch of its derivative products, Ramamurthy had called their products to be symbiotic, contributory and complimentary to the more popular Nifty derivatives.
"It is on a different venue, has a different expiry and lot sizes.
"This will help give rise to a lot of strategies, such as pair trading.
"We are not looking to eat into NSE's market share. The overall liquidity pool will grow because of this as these products are complimentary in nature," he had said.
The exchange so far has received encouraging response from the market.
During last week's expiry day, the exchange logged the highest-ever turnover of Rs 6 trillion, with open interest of nearly half a million contracts.
This is still only a fraction of what NSE generates.
The country's biggest bourse — which is also the world's biggest in terms of number of derivatives contracts traded — sees average daily turnover of more than Rs 200 trillion.
In its efforts to regain some footing in the derivative markets, BSE had decreased the lot size for both its products.
Further, the exchange has pushed its efforts in connecting to brokers, software providers, and algo traders to encourage their participation and address the hurdles they were facing.
Shares of BSE have gained nearly 10 per cent since the relaunch of its derivative products on May 15.
Last week, the Securities and Exchange Board of India (Sebi) decided to standardise the format of trading preferences to ensure that traders are permitted to access all the stock exchanges operational in the same segment.
The decision had been a long-standing demand by BSE and had asked brokers to offer the facility months before the Sebi circular.
Brokers said that it would enable traders to access segments across exchanges seamlessly, like switching between BSE and NSE for equity and even for trading currencies and commodities.
Source: Read Full Article