Life insurance companies reported a 17 per cent year-on-year (YoY) drop in new business premium (NBP) in February as state-owned Life Insurance Corporation of India's premiums contracted 32 per cent during this period on account of a drop in its group single premium segment.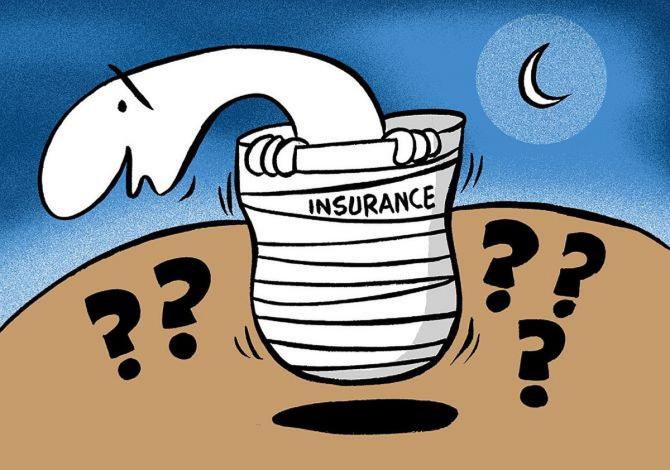 According to data released by the Life Insurance Council, the industry earned an NBP of Rs 22,847.65 crore in February — a drop of 17 per cent from the same period a year ago.
Generally, the last quarter of a financial year is the busiest period for life insurance companies as taxpayers look to buy savings and term products to reduce tax liability.
In January, the industry reported a 20 per cent jump in premiums, aided by private sector companies' performance (23 per cent YoY growth), while LIC saw its premium go up 18 per cent YoY. In February, while private sector companies managed to record a 10 per cent jump in premiums to Rs 10,968 crore, insurance behemoth LIC's premiums dropped 32 per cent to Rs 11,879.49 crore.
In the same period a year ago, LIC had earned premiums of Rs 17,489 crore.
NBP is the premium acquired from new policies in a year.
It is the sum of the first-year premium and single premium, reflecting the total premium received from new businesses.
For LIC, the group single premium was a dampener, dipping over 40 per cent in February, dragging down its NBP.
Data shows LIC earned a little over Rs 7,000 crore as group single premium in February 2023, compared with Rs 12,062 crore in the year-ago period, as the number of group policies or schemes sold by LIC during this period dropped to 19 from 32 in the same period a year ago.
An email sent to LIC to understand the reason(s) behind the decline in group single premium went unanswered until the time of going to press.
"Last year in February, there was bumper growth.
"It happens in certain months because the premium contribution is usually in bulk payments and depends on the contribution in a certain month or the lack thereof.
"However, the overall scenario for the year has been encouraging for the group business," said a person in the know.
For private sector companies, individual non-single premiums saw decent growth.
In 2022-23 (FY23) thus far, life insurers have reported a 25.06 per cent YoY increase in overall premiums to Rs 3.18 trillion, with LIC's premium growing 30 per cent, and private insurers' premiums growing at 17.38 per cent.
Year-to-date (YTD), FY23 growth can primarily be attributed to group single premiums and a low base.
Meanwhile, private players have been extending their lead in the individual non-single premium segment.
On an annual premium equivalent (APE) basis, the insurance industry posted muted retail APE growth of 10.5 per cent YoY for February, with the private sector growing at 18.2 per cent and LIC's retail APE declining 3 per cent YoY over the same period.
APE is the sum of the total value of regular or recurring premiums plus 10 per cent of any new single premiums written for the financial year.
"In February, there was no drop in business in Individual APE terms.
"The private sector grew at 18 per cent, which is in line with YTD growth.
"However, premiums of the public sector were subdued in February vis-à-vis January.
"Furthermore, February typically sees reduced business due to fewer working days in the month.
"The month of March is expected to see a spurt in high-value policies as new norms come into effect from April," said Rushabh Gandhi, deputy chief executive officer, IndiaFirst Life Insurance.
The retail APE growth in February was largely driven by ticket-size growth, with overall average ticket size for retail regular premium policies growing 32 per cent YoY.
The ticket size growth may be seen in the context of a likely pre-booking, with premiums above Rs 5 lakh, non-unit-linked insurance plan policies in February –March to escape the impact of taxation change as proposed in Union Budget 2023-24.
Among listed players, HDFC Life's retail APE has grown 27 per cent, followed by ICICI Prudential Life at 10 per cent and Max Life at 7 per cent.
According to Emkay Research, ticket size growth in February was led by Tata AIA Life (60 per cent YoY), Birla Sun Life (38 per cent YoY), and Kotak Life (33 per cent YoY), reflecting a higher share of the high-ticket non-linked savings product in their mix.
"We expect the industry to report decent growth in March, particularly private players, on continued pre-booking of high-ticket, non-linked saving products," said the brokerage firm.
According to Macquarie Research, apart from some smaller players that have been pushing high-ticket-sized products aggressively, some of which were even diluting underwriting standards and limits, most large players haven't pushed high-ticket products very aggressively.
"A lot of decisions by individuals get taken in March, ahead of the deadline. Hence, March could still see strong momentum," it said.
"The early part of March has already seen an aggressive push by life insurance players.
"We expect strong sales for March and a strong finish to FY23," the brokerage firm added in its report.
Source: Read Full Article