'India is a talent hub and we are strengthening our commitment to the hybrid work model and also to skilling.'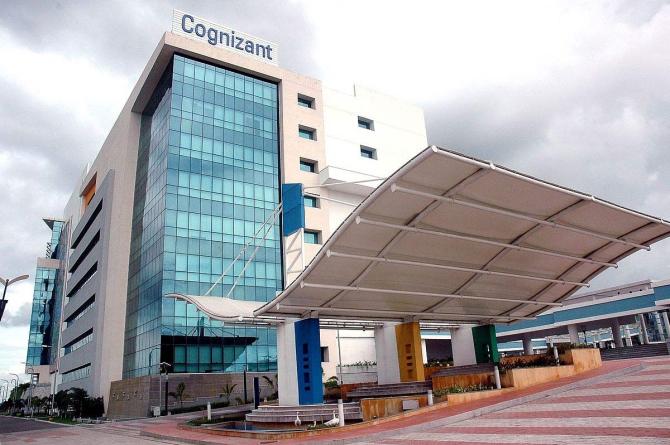 Nasdaq-listed IT services firm Cognizant lost market share to rivals in the recent past. But that seems to be changing as Ravi Kumar S takes over as chief executive officer.
Rajesh Nambiar, chairman and managing director, Cognizant India, says the new CEO has set a target of meeting 100 clients in 100 days. In an interview, Nambiar tells Shivani Shinde about the company's fourth quarter (Q4) performance.
The Q1 revenue guidance indicated a contraction, and you have not provided guidance for the full year. What is the reason behind this?
Our Q1 outlook is based on booking momentum — we do not see many of these deals materialising in Q1 and that is the reason for the broad outlook, plus there will be a negative impact of the currency of around 150 basis points (bps).
The guidance also factors in the global macroeconomic uncertainties.
Though it isn't huge, we do see some impact on discretionary spending.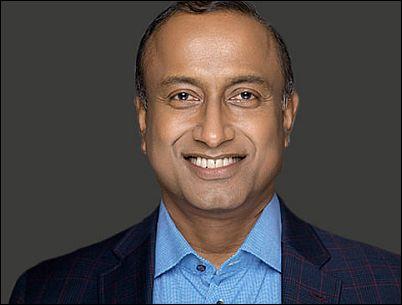 We have not provided full-year guidance as Ravi has just taken over, and it will take him some time to see what the company does.
The full-year guidance will come with the next results we file in May.
This is the first quarter of the new CEO, what are the big priorities?
It has been just about three weeks since Ravi came on board, and the company is recalibrating itself to a growth mindset.
The four pillars of our strategy remain unchanged — accelerating digital, globalising Cognizant, increasing our relevance to clients, and repositioning our brand.
Ravi has chalked out three focus areas: Cognizant as employer of choice, winning large deals, and enhancing our operational disciple. Our new mantra is bringing back growth.
Ravi will be in India by the end of February and he is engaging with clients.
He has said he will meet 100 clients in 100 days and that process has started.
How is Cognizant making sure that it can win large deals?
If you go back a year and see where we are today, we are better equipped to manage large deals.
And we have added advanced solution capabilities, programme and project management capabilities.
Winning a deal is one aspect, making sure that we are able to execute it profitably is also important.
Recently, we announced a 10-year $1 billion renewal deal with CoreLogic.
This type of deal will demonstrate the confidence our clients have in our capabilities.
How is the new CEO making sure that Cognizant becomes an employer of choice?
Our attrition has dropped significantly and this is the fourth consecutive quarter of drop in attrition.
India is a talent hub and we are strengthening our commitment to the hybrid work model and also to skilling.
Of the total headcount, about 250,000-260,000 are in India.
On attrition, we have taken several measures that are making Cognizant become the employer of choice again.
The opportunity for our employees, in terms of internal job moves, to get into higher roles within the company is big, and that has been a hugely successful programme.
Our investment in learning and development has paid off.
And, of course, our investment in compensation over the last several quarters to make sure that our associates are one of the best paid in the industry is working well.
Our focus on people will continue.
We have hired 50,000 freshers this year and will continue to hire.
We on-boarded 10,000 in the last quarter (Q4) and we are working on the numbers for CY23.
Source: Read Full Article